Elsenham Village Fete



Saturday 26th June 2021 on Elsenham Playing Field 1pm - 4pm

As our original choice of date for our Village Fete was not possible, it would have been very easy not to bother once again this year, but we were adamant the fete must go on!!
We are really hoping that this year's fete will be particularly special and a real celebration. We also know that this date might not suit everyone and for that we apologise, but there is a narrow window for a fete like this and we have tried to do our best for the village as a whole.
We totally understand that some people may be a bit nervous as none of us will be used to being in a crowd, but we will obviously follow government guidelines and make the fete as safe as we possibly can and luckily our playing fields are BIG! It also means that any activities we have had previously that involve getting close to others won't be able to go ahead this year, such as face painting, pony rides, holding small animals, etc, but don't worry there will be SO much else to do and never fear, they will be back as soon as we can!
Also, if you have a special vehicle you would like to bring along to the fete, please just turn up on the day between 9.30am and 12.00pm – the more the merrier!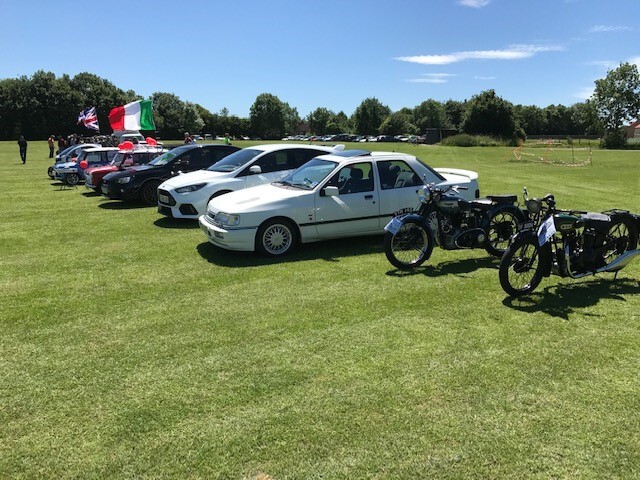 If you would like a stall, please either return a Fete Booking Form or email me at the address below – many thanks.
We would really like lots for our young villagers to do, so if we can get the games, please can you help run a game stall? Also, maybe you have a game we could borrow? If so, please get in touch, thanks so much.
We ALWAYS need help for the fete, particularly in setting up, but DEFINITELY in breaking down – the more helpers, the quicker we can do the job.
Also, if you would like to promote your business to LOTS of local people, then please do get in touch and we may be able to help you there.
Come on Elsenham, let's make this a fete to remember and a real celebration!!
Please get in touch either calling on 07962 586825 or emailing on elaine.terry2011@btinternet.com – I look forward to hearing from you.
Very best wishes,
The Fete Team
We cannot guarantee the weather but good company and lots of people make the day worthwhile.