Elsenham Flower Show Society Open Gardens
Elsenham Flower Show Society celebrates its 36th Flower Show in 2022
Click here to see or download the EFSS Flower Show Schedule & Rules 2022
The Flower Show Society organises a bi-annual Elsenham Open Gardens event
ELSENHAM OPEN GARDENS
SUNDAY 26th JUNE, 11.00 a.m.-5.00 p.m. (please note longer opening time)
A treat for all in the village is our long-awaited Open Gardens Day.
If you are relatively new to Elsenham, we hope this event will give you an opportunity to explore a bit more of our lovely village.
You will need to pick up a leaflet at any one of the gardens which are opening.
These will all be marked with a Yellow Sign "GARDEN OPEN TODAY".
Due to the fact that we have a total of 12 gardens opening (in New Road, Station Road, De Mandeville Road, Park Road, Robin Hood Road, Gilbey Cottages, also Franklin Drive and Sant Close in Elsenham Vale), the gardens will now be open two hours longer than in previous years..
Teas will be served in Station Road in the front garden of Le Touquet and a toilet is available here as well, in case of need!
The price per adult is £3.00 (accompanied children, free) and you can pay at the first garden you visit.
The programme will give you entry to all gardens. It includes a map showing the location of the gardens which are open.
Look out for the YELLOW SIGNS along the way.
We are sorry, but no dogs are allowed in the gardens.
Proceeds from the Open Gardens will help with staging our Flower Show, which takes place at the Memorial Hall on the Playing Field on Saturday 20th August.
Saturday 20th August – Elsenham Flower Show

The 2022 Show schedule appears in the middle pages of the March 2022 Elsenham News to give you plenty of time to decide what you could consider growing, making or baking! The schedule will be repeated in the August edition of Elsenham News, also with the entry form.
The flower show also includes baking, produce, flower arranging, handicraft and photography classes. We try to ensure that the schedule offers opportunities for everyone, including six different children's classes.
Don't forget, this is our village – our FLOWER SHOW SOCIETY -
Plant Sale
Every year, in May, we hold a Plant Sale to help raise funds to put on the Show in August.

We would like to say thanks to all who supported our 2022 Plant Sale.
Elsenham Flower Show 2021
"A Decorated Ladybird House"

The Winners!!!!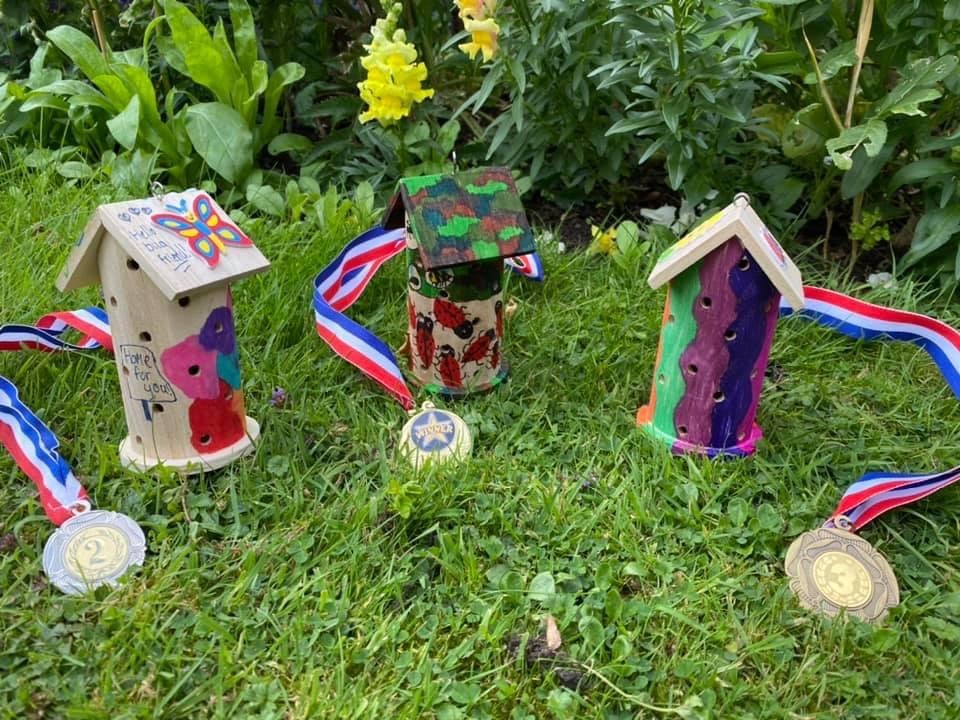 The entries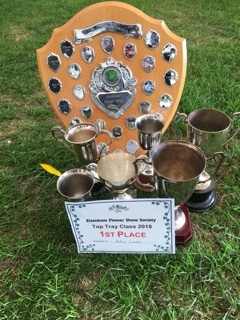 Overall winner Alex Lucas
Email with subject Elsenham Flower Society via: