Elsenham Flower Show
Decorated Ladybird House
The Winners!!!!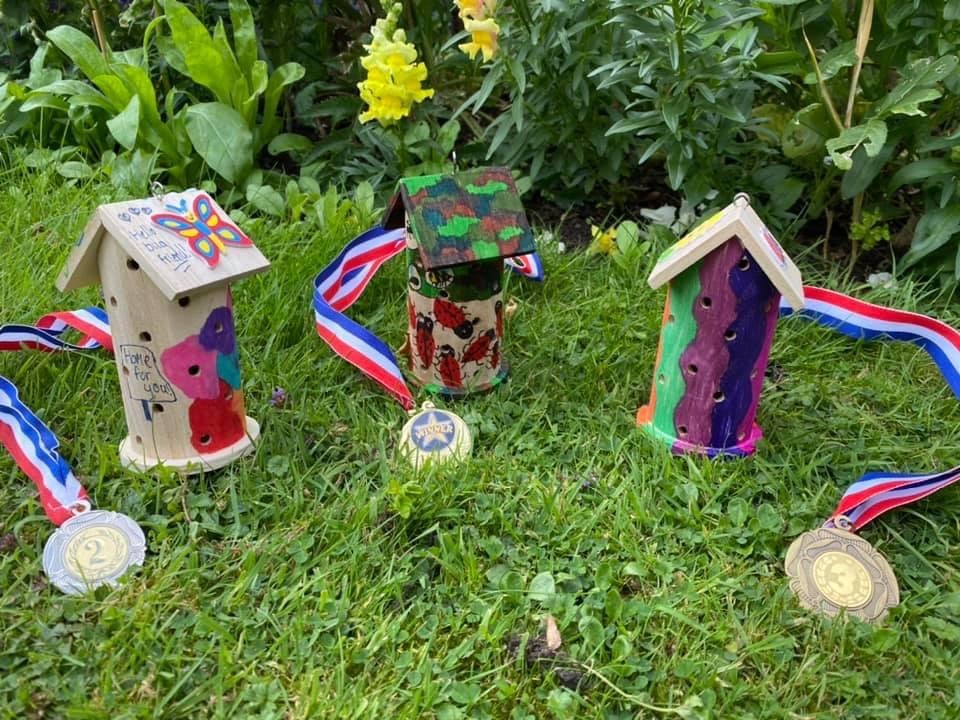 The entries
Elsenham Flower Show 2021
The Flower Show Society feels it is still too risky, as the numbers are rising with new variants on the increase. Furthermore, many of our villagers and committee members are in the high risk category. Therefore, with much regret, the decision has been taken to cancel this year's Flower Show.
We cannot stress enough that the decision to cancel was taken with a very heavy heart and great reluctance, knowing that we, and many other people, have been working hard in preparation for the show. Our responsibility for keeping everyone safe was the deciding factor.
We know that many children in the village have already completed their Ladybird Houses. And so we will be running the Children's Handicraft Competition for any children who would like to enter Class 86, "A Decorated Ladybird House, max size 18cm x 33cm". Segar Medallions will be awarded for First, Second and Third places. Please bring your creations round to Le Touquet in Station Road. The deadline for submission for your exhibits is Sunday 15 August.
Elsenham Flower Show Society celebrates its 36th Flower Show in 2022
May - Plant Sale
In normal times but not in 2021 - Every year, in May, we hold a Plant Sale to help raise funds to put on the Show in August.
Entrance is free and you'll find all plants at very reasonable prices

As in previous years, we have planned a mix of home-grown vegetable and ornamental plants to be grown for the sale.
Home-made refreshments will be available.
Any contributions of spare plants are always welcome.
Don't forget your pots for recycling. There will be a large box available for you to put them in.
The Flower Show Society organises a bi-annual Elsenham Open Gardens event
POSTPONED until 2022 - Village Open Gardens 1pm to 5pm.
If you are interested in opening your garden for us at the end of June, please get in touch.
We are on the look-out for new gardens as well as some of our old favourites.
It's a really lovely, sociable afternoon and very well worth the effort, both for openers and visitors alike!
Again, proceeds from the day will go to help towards the costs of putting on the Flower Show in August.
Saturday 21 August – Elsenham Flower Show - sadly this will NOT take place in 2021

The 2021 Show schedule appears in the middle pages of the March 2021 Elsenham News to give you plenty of time to decide what you could consider growing, making or baking! The schedule will be repeated in the August edition of Elsenham News, also with the entry form.
Click here to download the Flower Show Schedule & Rules 2021.

The flower show also includes baking, produce, flower arranging, handicraft and photography classes. We try to ensure that the schedule offers opportunities for everyone, including six different children's classes.
Don't forget, this is our village – our FLOWER SHOW SOCIETY -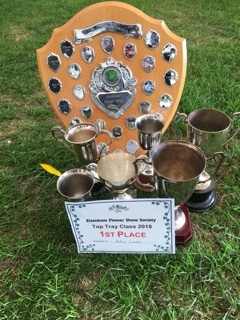 Overall winner Alex Lucas
Email with subject Elsenham Flower Society via: