Tommy - There but not not there
Following the 2014 ceramic poppies at the Tower of London, which represented the 888,246 British and Commonwealth Service men and women who lost their lives in the First World War. There But Not There, a national commemoration project will see the thought provoking 6ft tall Tommy sculptures feature at events across the country marking the 100th anniversary of the end of the conflict.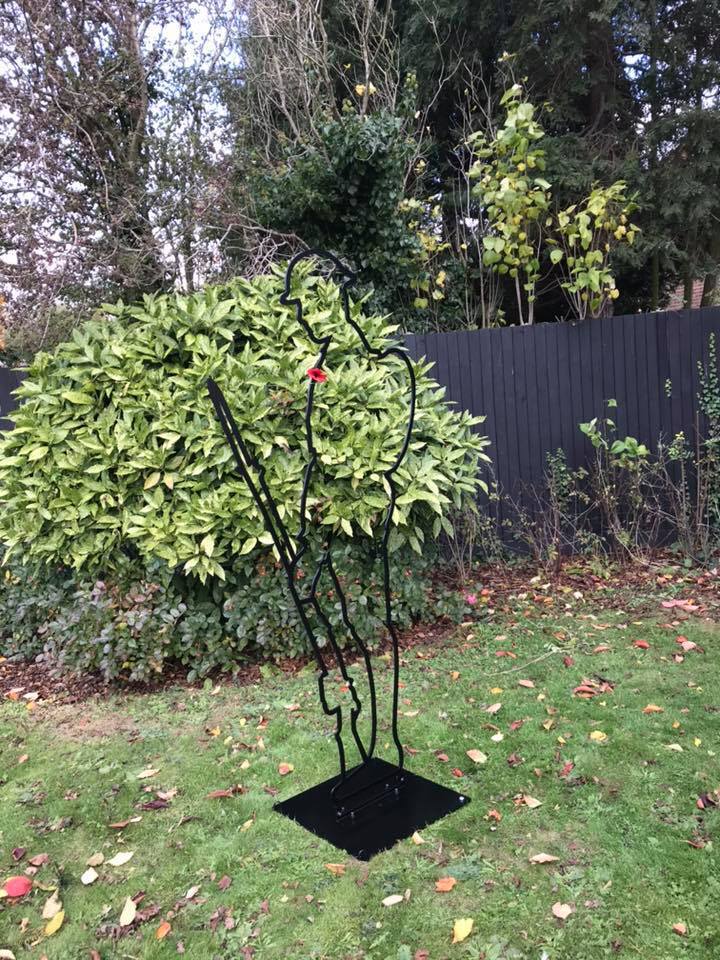 There But Not There project aims to 'educate' today's younger generation, and 'heal' today's veterans who are suffering from mental health and physical wounds, by raising substantial funds through the sale of 'Tommies'.

Thanks to the generosity of villagers Elsenham Parish Council were able to raisie funds to purchase 2 x 6ft Tommy that were installed at Elsenham Memorial Garden, for the Armistice Service, held at the Memorial Garden on the 10th November 2018.
The Royal British Legion has more information about the campaign.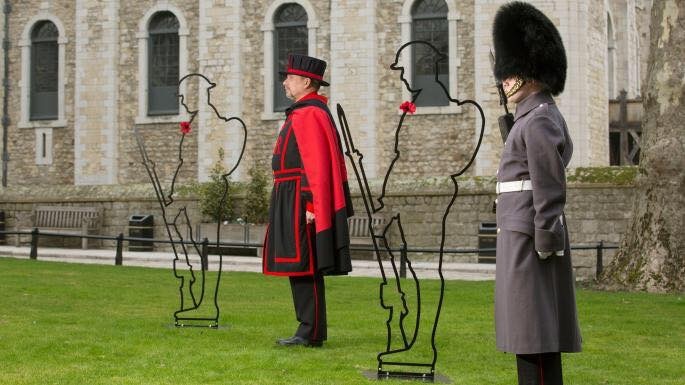 Thank you for all your support.