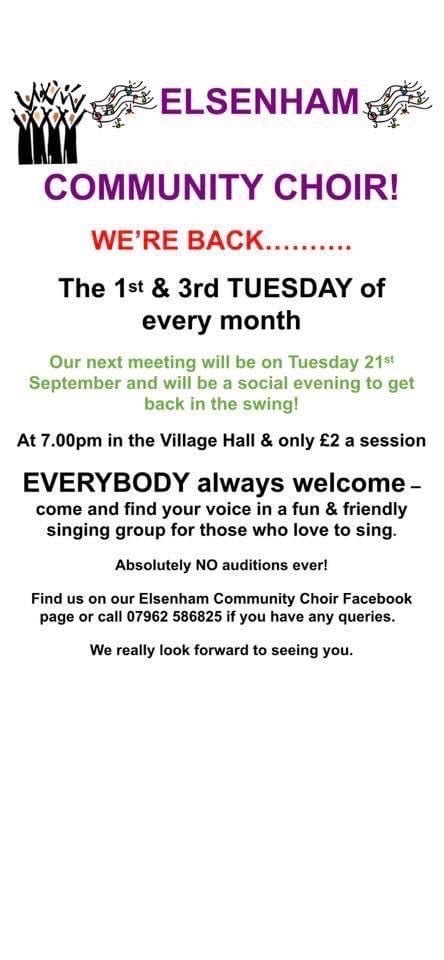 Do you enjoy singing? Would you like to be part of a community choir in our village?
We are putting a community choir together for the good folk of Elsenham. We are of the opinion that singing is a great way of uniting people and of lifting people's spirits, which can never be a bad thing. Our village has grown tremendously in size in recent months and what a great way to bring everyone together.
This will be a choir for adults and everyone will be welcome and you don't necessarily have to be the most accomplished singer. The order of the day is that you have fun and enjoy the singing and hopefully make some new friends too!
I'm going to be honest, we don't have experience of setting up a choir so we need the help and support of singers and of those with choir/musical knowhow. We don't even know if we will truly get this venture off the ground, but if we don't try, we'll never know.
We meet on the first and third Tuesday of the month at Elsenham Village Hall (next to the school) from 7pm.
This is a totally unknown venture for us, so it will be a learning curve for all. We have to start somewhere and who knows where this choral journey could take us.
If you would like to be part of this or want to find out more,
then please get in touch elaine.terry2011@btinternet.com.
Really looking forward to hearing from you.